Cleaning and Preservation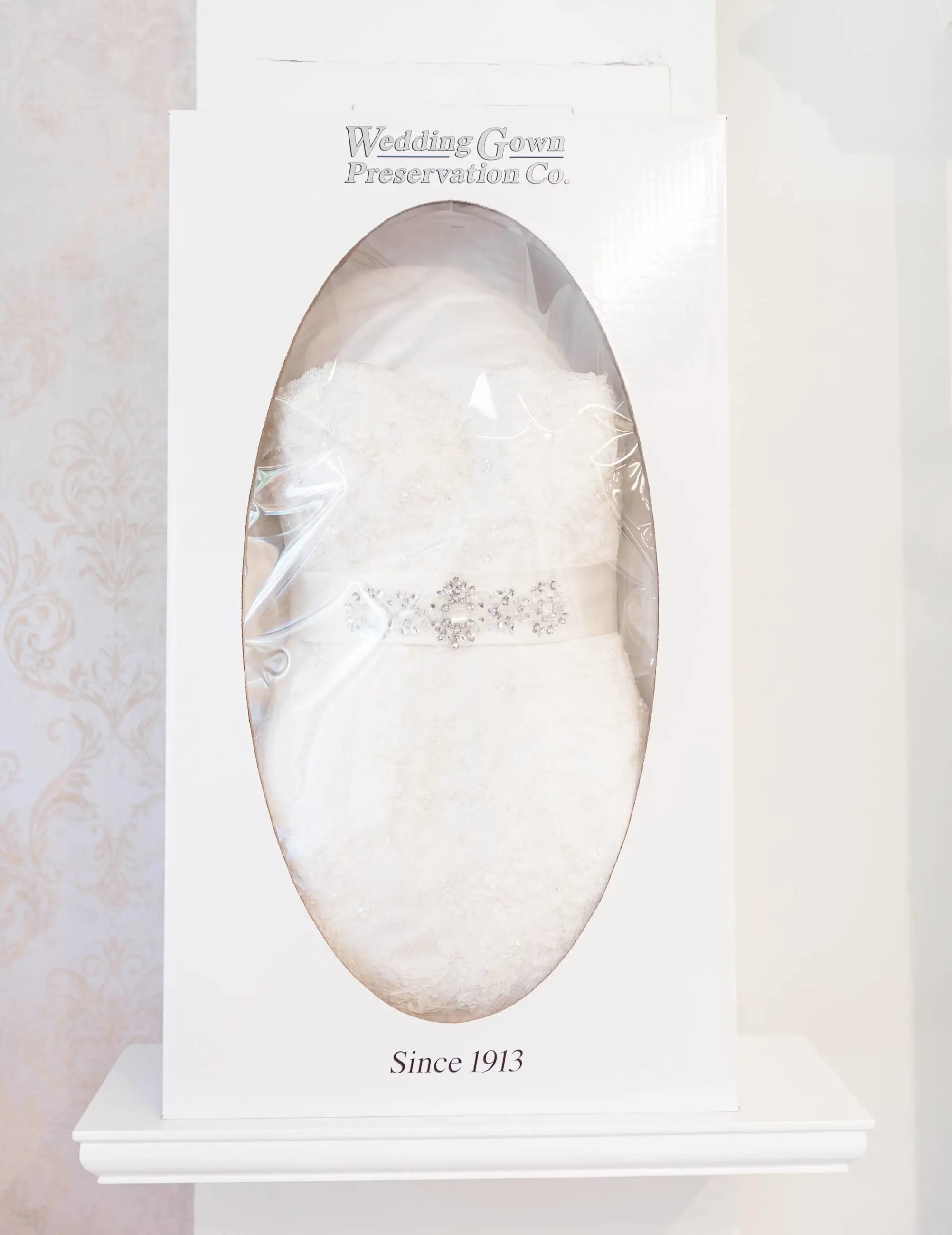 You have officially married the love of your life, and you are probably thinking, what should I do next with my wedding dress?
The final step is to have your wedding dress cleaned and preserved. Blush Bridal Salon partners with the Wedding Gown Preservation Company who has been in business since 1913. We encourage all brides to have their dress preserved after the wedding day. When you preserved your wedding dress, it will become an heirloom piece that can be passed down to future generations.
You can drop off your wedding dress and accessories to Blush Bridal Salon. A Blush Stylist will carefully pack your items in the shipping box. We will hand-deliver your preservation kit to UPS. A tracking number will be provided to you at the time of purchase. The cost of the preservation is $350 plus tax. For more information about preservation, please see our frequently asked questions below.
---
Frequently Asked Questions